Patagonia Winds was thrilled to feature music by women composers at the 2020 Mid-Atlantic Flute Convention in Herndon, VA with two of the composers in attendance!
Our February 16th performances included an appearance on the "Amanda Harberg plays music of Amanda Harberg" concert as well as our feature recital "Vive la Femme!"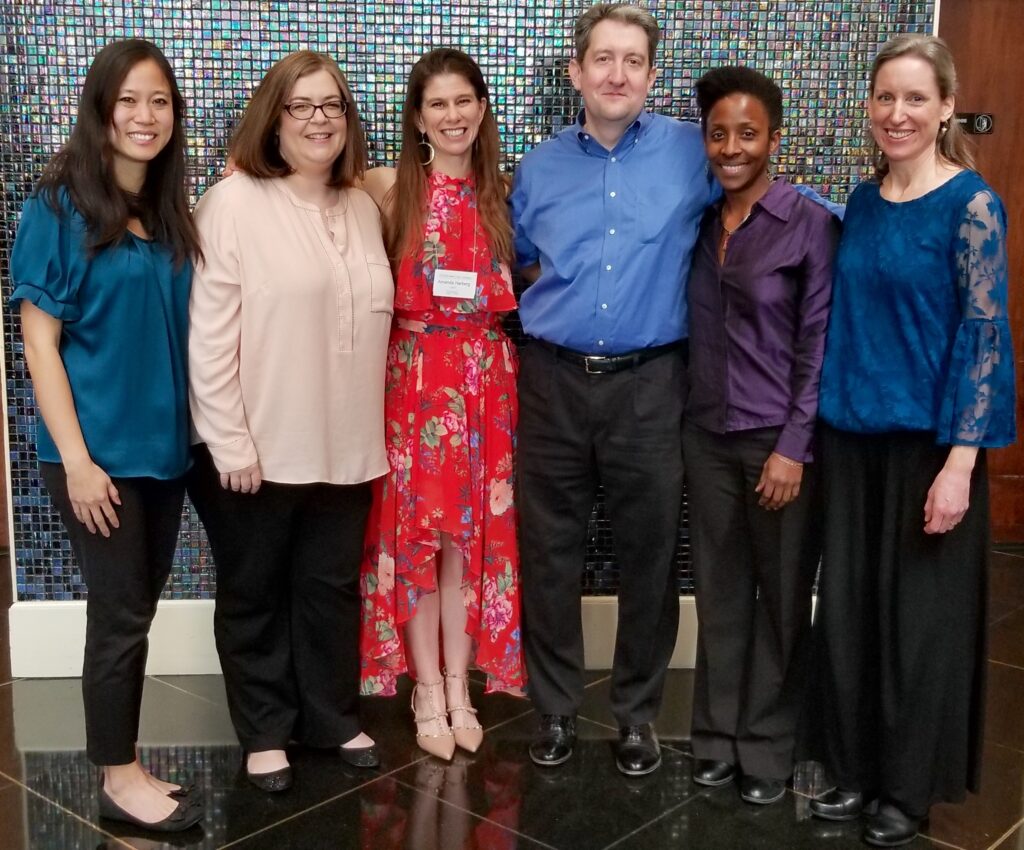 We were honored to play Amanda Harberg's "Suite for Wind Quintet" on the concert featuring her music. The 2017 work combines the rich tradition of renaissance and baroque dance suites with her own American voice. To have her in the audience and to know she was pleased with our performance topped off this exciting concert.
Our "Vive la Femme!" recital highlighted wind quintet works by modern women composers Alexandra Molnar-Suhajda, Katherine Hoover, and Valerie Coleman.
As part of the 2020 Mid-Atlantic Convention's tribute to flutist and composer Katherine Hoover (1937-2018), we performed her little-known but delightful 1987 piece Qwindtet.
Our signature piece Three Nature Walks for Woodwind Quintet by local composer Alexandra Molnar-Suhajda featured visual elements in the final movement "Cherry Blossom Path," with beautiful photography by David Soltysik. We were excited to have Alexandra in the audience and to know how gratified she was with our rendition of her beautiful work.
Valerie Coleman's dynamic work Portraits of Josephine was also augmented with multi-media elements to highlight the life of American-born French entertainer, French Resistance agent, and civil rights activist Josephine Baker.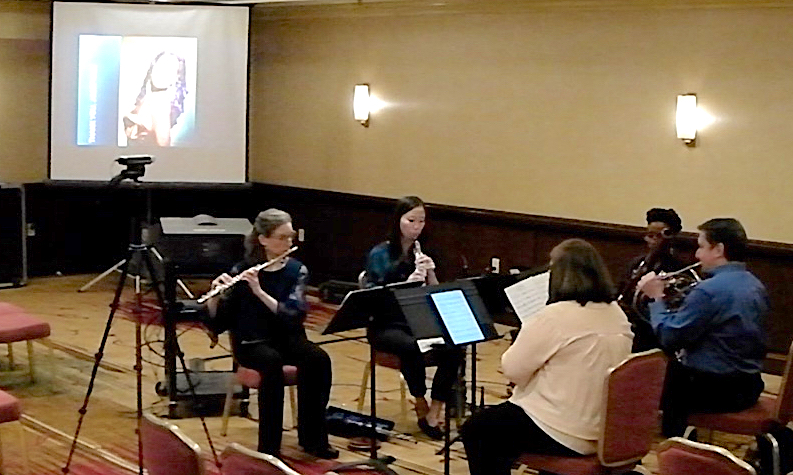 "Thanks for doing such an amazing job with the "Three Nature Walks," that was absolutely the best performance of any piece I have ever had. You are an amazing group. It was incredible musicianship! Thank you so, so much."
– Alexandra Molnar-Suhajda, composer