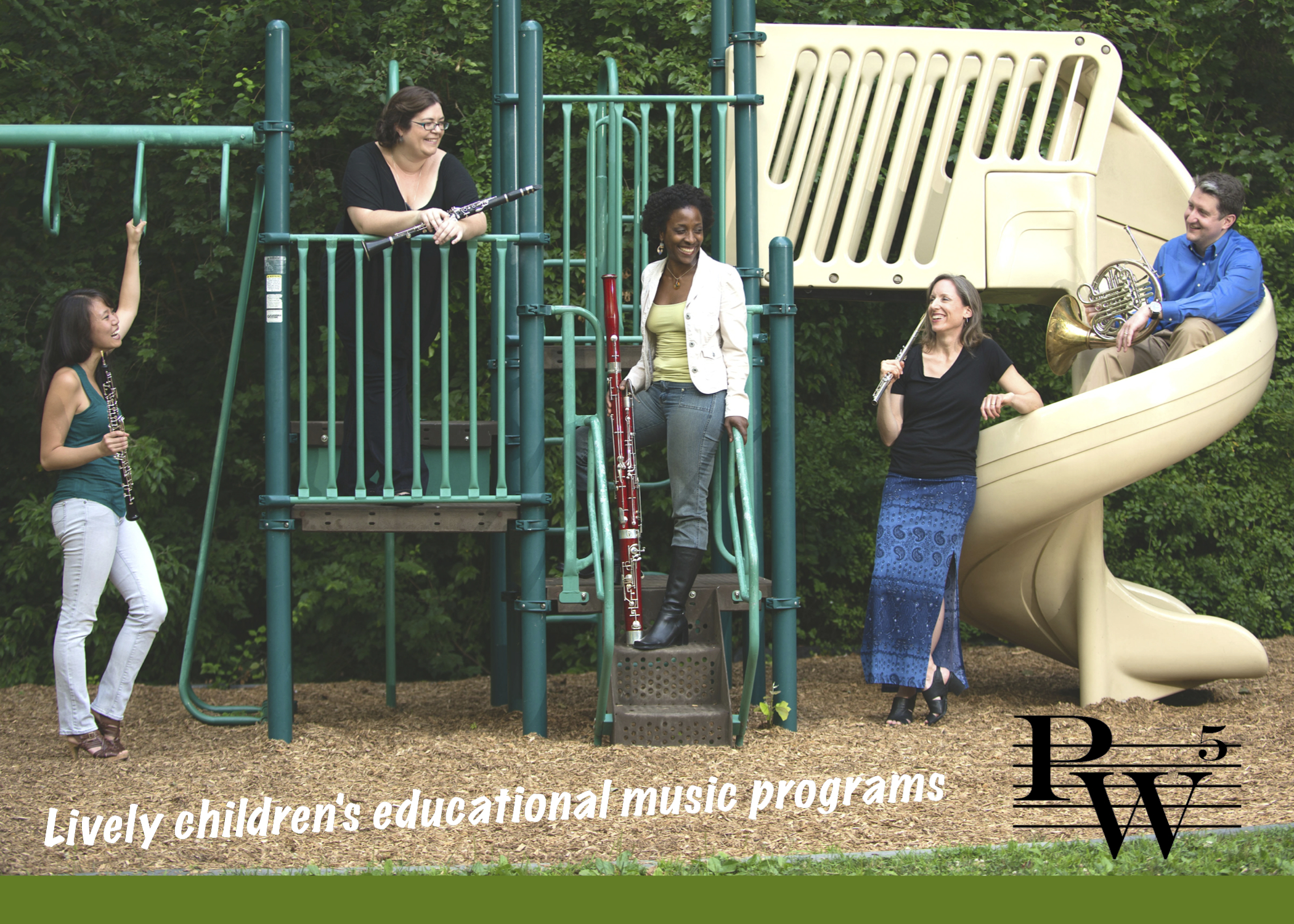 Bring music and culture from around the world to life for your students!
Patagonia Winds offers educational music programs that benefit students of all ages:
• Engage students' interest and build knowledge
• Offer exposure to world cultures
• Develop appreciation for classical music
The concert was great! It was fun, instructional, and a real treat to hear live music at school. It put me in a great mood the rest of the day! – Eileen Langholtz, Enrichment Coordinator, John Eaton ES
The wind quintet is well-suited to education:
• Supports STEAM programs with insight into the workings of band instruments
• Dynamic repertoire by masterful composers and arrangers
• Interaction with students and Q&A opportunities with professional musicians
Audiences can expect to sing, dance, clap, and have a blast!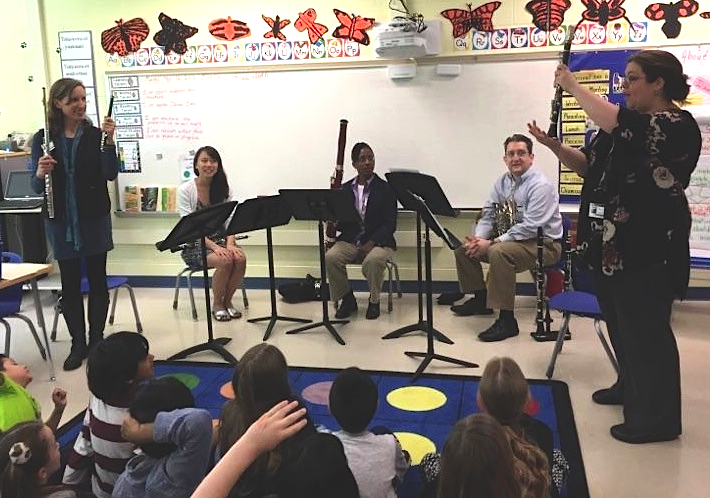 Patagonia Winds is pleased to partner with the Montgomery County Public Schools. We have been selected by the Superintendent's Committee for the Performing Arts as a presenter for educational programs, and are available to come to your school!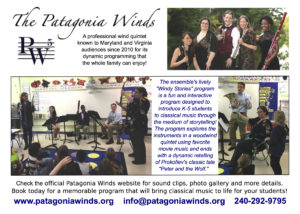 Download our flier to share with your school principal or PTA coordinator:
Patagonia Winds educational program flier (pdf)
---
PROGRAMS 
Windy Stories
This fun and interactive program is designed to introduce students (pre-K–5) to classical music through the medium of storytelling! The program explores the instruments in a woodwind quintet using favorite movie music and ends with a dynamic retelling of Prokofiev's classic tale "Peter and the Wolf."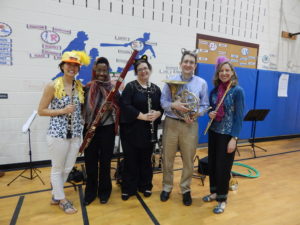 A World-Wind Tour
Pack your bags for an exciting musical and cultural world tour featuring folk tunes, dances and concert music from Mexico, South America, Israel, Ireland, Africa, China and more!
Pictures at an Exhibition
What images does a piece of music conjure? Learn how paintings inspired "Pictures at an Exhibition" by Russian composer Modest Mussorgsky, and experience how music can create different worlds in your imagination!
Celebration
Music infuses fun into special occasions all year long! Get in the spirit with new and familiar tunes for celebrations and holidays from Thanksgiving to St. Patrick's Day, Kwanzaa, Halloween, and others in between! (Program can be tailored to specific seasons)
---
Our educational programs include instrument demonstrations and time for Q&A, and can be adapted to various ages and different settings.