The Patagonia Winds offers dynamic chamber music programs that the whole family can enjoy!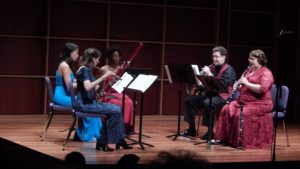 We bring high-calibre concert programs to venues from concert halls to private homes.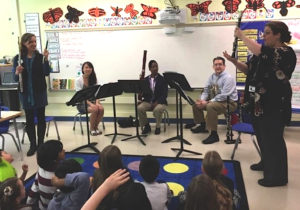 We also bring live music into educational settings for students pre-K through college, as well as engaging, informative programs for adult and senior communities.
Thank you for a beautiful and inspiring concert! It was truly wonderful–the selection of music, the extraordinary playing, the wonderful ensemble communication. The audience was very, very appreciative of the talent on stage!
Carleen Dixon Webb
Director of Music Ministries, Church of the Good Shepherd, Burke, VA
Thank you for today's wonderful performance. It was fun, instructional, and a real treat to hear live music at school. The students and teachers thoroughly enjoyed all aspects of the program including the introduction to the instruments as well as the music.
Eileen Langholtz
Enrichment Coordinator, John Eaton ES